Manupriam Seth
Patrick Bean
Rania Awad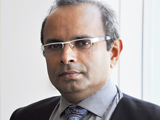 Manupriam Seth has over 25 years experience in the design and construction industry, with a number of Design, Contracting and Project Management firms in the region and overseas, on projects that have demanded a very high, international standard of design aesthetics, construction quality and coordination. His specialization has been into all aspects of design from planning stages to final handing over.
His design and project experience cover a wide range types and sizes. From inception to all aspects of design, design documentation, tendering, design coordination to execution on site, he has expertise to handle and engage at all stages at any level. His earlier engagements have been with companies like Satish Khanna (India), Services and Trade (Oman), AKAR Landscape (OMAN and UAE), DEPA, INTARCH and Cinmar Design. With his vast experience in design and design management Manupriam has contributed actively with AKDN, Aga Khan Development Network as Design Manager for Educational and Hospitality projects in East Africa, Levant, Central Asia and Indian Subcontinent.
His design and project management experience covers a vast array of projects ranging from Urban Redevelopment, Urban Design, Architectural Design, Interior Design, Landscape Design and Creative Designs for furniture and public art pieces. He obtained his B.Arch. from IIT Roorkee followed with M.Arch in Urban Design from School of Planning and Architecture, New Delhi.
He is the lead architect in the firm responsible for design and project management along with the administration of our Quality Management / Design coordination procedures.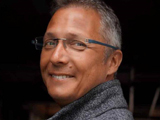 Patrick Bean is Head of Design at Mirk a dubai based design firm specializing in architecture, planning, engineering and interior design for hospitality, commercial and mixed use projects in the middle east and MENA region. Patrick brings 25 years of interior architecture experience and a portfolio that's spans a large number of 5* operators, Patrick has a passion for producing creative ideas and creating strong concepts.
His background has taught him to take projects from concept to completion as a design leader, dealing with clients, designers, architects, structural engineers and suppliers. He strives for excellence in every project delivered. Patrick designs, delivers and supports clients whilst maintaining best practice in every area of work. He seeks to provide cost-effective solutions to clients and complete transparency at every stage of the business process. Seeking to advise clients about environmentally friendly materials and propose sustainable solutions where possible.
Patrick holds a Masters Degree in Interior Design from Manchester University, United Kingdom.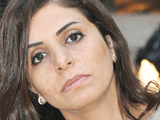 Rania Awad is Senior Interior Designer at Mirk a DUBAI based design firm specializing in architecture, planning, engineering and interior design for hospitality, commercial and mixed use projects in the middle east and MENA region. Rania is an Accomplished, passionate and innovative Senior Interior Design Professional, with 15 years' experience. Specializing in High-End Residential and 5-Star Hotel, Commercial and Retail Design. Rania is always appreciative of the project goals and the fulfillment of the client's desires while maintaining the needed vision both within budget and time constraints.
Professional in all aspects of interior design from the master-planning phase till installation & final project handover, creating the Concept and Schematic Design moving to the Design development, Interior Architecture, FF&E/ Material Selections and coordinated Construction Documents.
Rania gained her Bachelor's degree in interior and furniture design and a Diploma in commercial and hospitality design both from Helwan University, Cairo, Egypt.